This blog post will discuss the importance of SEO in 2023, the latest trends, the dos and don'ts SEO consultants should be aware of, and how search engine optimization continues to be essential for businesses looking to generate more website traffic and revenue.
SEO consulting services are essential for several reasons:
First, it can help you attract more website visitors. People searching for your products or services are more likely to find your website if it ranks high on search engine results pages. As a result, you could potentially get more leads and sales from your website.
An SEO strategy can help you improve your brand's visibility and awareness online. When people see your website ranking high in search results, they will associate your brand with being a credible and authoritative source of information. It can help build trust with potential customers and make them more likely to do business with you.
An experienced SEO consultant can also help improve the user experience on your website. If your website is easy to find and navigate, people are more likely to stay on your site and continue looking through your content. Therefore, it can help increase people's time on your site.
The Landscape of SEO Services
The landscape of SEO is constantly changing. What worked last year may not work this year, and what works today may not work next year. That's why it's essential to stay up-to-date on the latest SEO trends, best practices, and changes.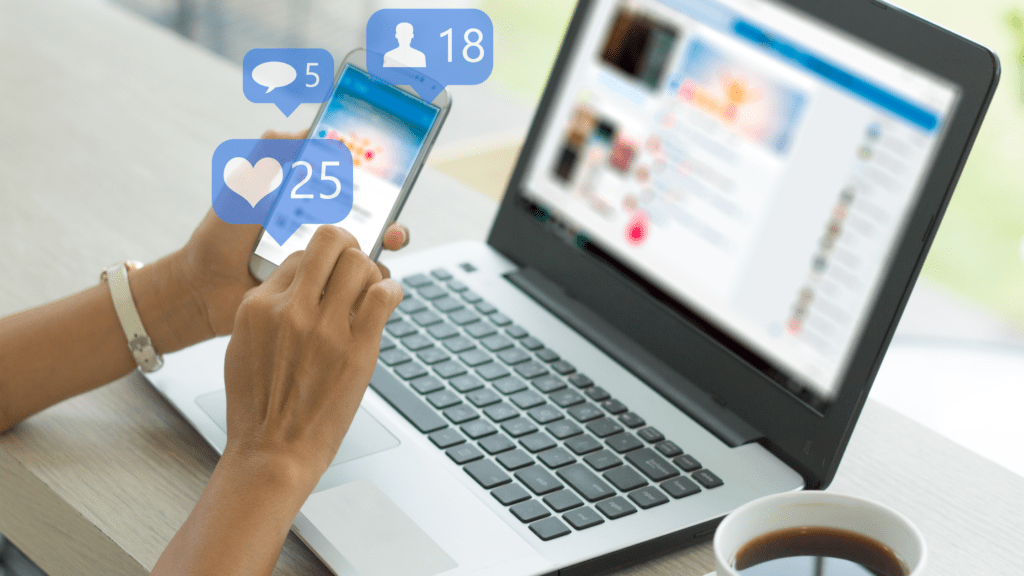 When it comes to managing your online presence and garnering more visibility for your business in today's increasingly competitive digital landscape, there are few tasks more important than optimizing your site for search engines. However, many companies overlook this crucial step, believing that hiring an SEO expert can be an expensive investment or that they can handle the task themselves with the help of a few free tutorials.
But the truth is that hiring an SEO expert can be one of the best investments you can make for your business. These professionals have years of experience and in-depth knowledge of all aspects of a modern SEO plan by targeting keywords that will bring SEO success. Still, they also have the tools, resources, and techniques needed to boost traffic, gain exposure, and improve brand recognition online.
So if you're serious about succeeding in today's digital age, consider bringing on an experienced SEO consultant who can give your business a real competitive edge instead of trying to go it alone.
The history of search engines and SEO consulting services
The history of SEO is somewhat controversial. Some believe it began in the early 1990s when the first search engine, WebCrawler, was created. However, others believe that SEO took off in the late 1990s with the launch of Google. Whichever story you believe, there is no doubt that SEO has come a long way in a relatively short period.
In the early days, SEO was all about keyword stuffing and other black hat techniques. This led to many spammy and low-quality content being ranked highly in search results. Thankfully, things have changed a lot since then. These days, Google's algorithm is much more sophisticated, and it takes into account a range of factors when ranking content.
The best way to approach SEO is to focus on creating high-quality and informative content relevant to your target audience. You stand a good chance of ranking highly in search results and driving traffic to your website if you can do this.
SEO Consulting Services & Best SEO Practices in 2023
In the world of SEO, best practices are constantly changing and evolving as new technologies and trends emerge. But in 2023, we can expect some key SEO trends to take center stage. One major trend will be an increased focus on voice search. As voice assistants like Alexa and Siri become more ubiquitous, SEO specialists will need to revamp their strategies to optimize for these applications.
Another significant change on the horizon is mobile optimization, which will become a staple of SEO best practices as more consumers move away from desktop and laptop computers in favour of smaller portable devices. Of course, these are just a few of the many SEO trends that can be expected over the next few years; it will be exciting to see how this dynamic industry continues to grow and evolve!
As anyone who has tried to improve their website's search engine ranking knows, there is a lot of conflicting information out there about what works and what doesn't when it comes to SEO. However, there are a few general best practices that most SEO experts agree on:
Content is still king. Websites that provide high-quality, informative, and original content are more likely to rank well than those that don't.
Keywords are essential, but they should be used sparingly and only in places where they make sense. Stuffing keywords into your website's content will not only make it harder to read, but it will also flag your site as being spammy, which could hurt your ranking.
Backlinks from high-quality websites can help to improve your site's ranking.
However, beware of link farms and other shady SEO tactics- Google is getting better at spotting these, and they can do more harm than good in the long run.
By following these simple best practices, you can help improve your website's search engine ranking and attract more visitors.
Here are four of the most important SEO best practices to keep in mind:
Continuous keyword research is essential for identifying relevant terms that potential customers are searching for.
Once you've identified relevant keywords, use them throughout your website, including the title, meta tags, and body copy.
In addition to on-page optimization, off-page factors like link building and social media engagement can also impact your website's search ranking.
Monitor your website's performance regularly to ensure that your SEO efforts are effective.
What you should AVOID when performing SEO
When it comes to applying SEO expertise, there are several things that you should avoid to get the best results. Some key examples of these include:
Focusing too much on keywords and search engine rankings. While keywords are an essential part of good SEO practices, trying to "game" the system is not good. Instead, focus on writing high-quality content useful for your readers that naturally incorporates relevant keywords and phrases. This will help your website rank higher organically over time, rather than having short-term gains by overusing keywords.
One major mistake that many businesses make when SEO is focusing too much on the technical aspects of optimization, like keyword density and backlink counts. While these things are important, they only tell part of the story.
Don't keyword stuff. This is the practice of filling your content with so many keywords that it becomes difficult to read. This will irritate your visitors, and it will also trigger Google's spam filters, which could hurt your ranking.
Don't overuse internal links. It's important to link to your content, but too many internal links can appear spammy and hurt your website's ranking.
Don't neglect mobile optimization. An increasing number of people use their smartphones and tablets to search the web, so it's important to make sure your website is mobile-friendly. If it isn't, you could lose out on much potential traffic.
Don't forget about voice search. With the popularity of voice-activated assistants like Siri and Alexa, more people use voice search to find what they're looking for online.
Don't ignore user feedback and analytics data: To ensure that your website provides the best possible experience for your users, you must pay attention to data like engagement metrics and click rates. These can help you spot trends and issues with your site, allowing you to make changes and improvements as needed. For example, suppose you notice a particularly low engagement rate on specific pages or categories of content. In that case, it could indicate a need for more focused or better-quality content on those topics. Similarly, analytics data can inform other aspects of your SEO strategies, such as link-building efforts and page optimization techniques.
Should I hire a professional SEO consultant specialized in my business industry?
It's a common question with no easy answer.
On one hand, SEO is an ever-evolving and complex field. Unless you're willing to invest the time and energy to stay up-to-date on the latest trends and best practices, it may be difficult to achieve the results you're looking for.
On the other hand, a good SEO consultant can be worth their weight in gold, helping you to attract more visitors to your website and improve your search engine ranking.
SEO Consulting Services
If you're on the fence about whether or not to hire an SEO consultant, consider your needs and resources. If you have the time and ability to do your own SEO, then you may not need to hire someone.
But if you're looking for help with specific tasks or want someone to manage your SEO efforts on an ongoing basis, then it may be worth hiring a consultant.
Before making a decision, take some time to research different SEO consultants (or SEO experts) and compare their SEO consulting services and fees. Be sure to read reviews and check out their past work to get an idea of what they can do for you. Once you've found a few good candidates, request proposals and compare them side-by-side to see who offers the best value for your budget.
SEO is more than just keyword research and on-page optimization. In order to really succeed at SEO, you need to take a holistic approach that also includes off-page factors like link building and social media engagement.
DIY SEO – If you have time to learn and execute an SEO strategy
If you want to get more involved and need more information on optimizing your own business website, think about enrolling in SEO professional training. SEO skills do not have to come from a professional SEO agency or an SEO service provider. It is the ability of anyone who wishes to learn to use Google Search Engine Optimization.
When you're optimizing a website you need to understand how searches work. The search engine provides users with information which matches the terms searched for. Search engines use many different factors when looking for relevant websites to find them. Google has not always disclosed them; there are many of them that marketers use. According to Optimonster, the most popular factors affecting SEO rankings for 2022 are: Website rankings are determined by the quality of their rankings.
Learn basic SEO techniques.
You will need to learn everything an online search engine optimization professional must know. This important information includes acquiring knowledge of HTML code and search engine optimization. Once you have mastery over SEO principles, you can start acquiring more advanced subjects such as link building and mobile optimization.
Content Marketing
There is no SEO course for beginners without content marketing. That's because you can barely rank on Google 2022 unless you have excellent content. The Beginners Manual to Content Marketing by Moz is an excellent starting point. Content marketing is an integral part of any SEO campaign – if you want to rank on organic search.
What skills should SEO consultants have?
SEO can go far beyond the optimization of meta tags. In fact, SEO professionals have extensive experience in various areas including web development and social media. These include core SEO skills. Those skills also encompass the digital market including writing and web designing.
On-Page SEO Factors
One of the most important SEO skills is on-page optimization. This includes optimizing title tags, meta descriptions, header tags, images, and other elements on your website. While this may seem like a lot of work, it's actually relatively easy to do once you get the hang of it.
Technical SEO
Technical SEO is another important skill for SEO consultants to have. This type of optimization deals with the technical aspects of your website such as site speed, indexing, and crawlability. While it may not be as exciting as on-page optimization or link building, technical SEO is essential for making sure your website is visible and accessible to search engines.
Link Building & Off-Page SEO
Link building is one of the most important SEO skills because it helps you improve your website's authority and link popularity. Link building involves getting links from other websites to your own. This can be done through guest blogging, directory submissions, social media, and other methods.
Off-page SEO is just as important as on-page SEO. In fact, some would say it's even more important. That's because off-page SEO factors like link building and social media can have a big impact on your website's search engine rankings.
Local SEO
If you want to rank in local search results, then you need to focus on local SEO. This type of optimization includes optimizing your website for specific location-based keywords and making sure your NAP (name, address, and phone number) is consistent across the web. SEO consultants should also include Local SEO work on the Google My Business platform to improve your visibility on Google maps and on local searches. Local SEO services is a must if your business is based on walk-in customer traffic or services provided in a specific local region target.
Mobile SEO
With more and more people using mobile devices to search the web, it's important to make sure your website is optimized for mobile. Mobile SEO includes optimizing your website for smaller screens, faster loading times, and better usability.
Social Media Marketing & SEO
Social media marketing is another important skill for SEO consultants to have. This involves creating and sharing content on social media sites like Facebook, Twitter, and LinkedIn. In order to be successful with social media marketing, you need to create high-quality content that is relevant to your audience.
SEO Audit
Performing an SEO Audit is a great way to find out where your website stands in terms of search engine optimization. An SEO audit will help you identify on-page and off-page SEO issues that need to be fixed in order to improve your website's ranking. Once you've identified the issues, you can then start working on fixing them.
SEO audits can be performed using a variety of tools, but one of the most popular is Google's PageSpeed Insights tool. This tool will analyze your website and give you a report detailing what needs to be fixed.
Another popular tool for performing an SEO audit is Screaming Frog's SEO Spider Tool. This tool will crawl through your website and identify any on-page and off-page SEO issues.
SEO Company Reporting
Last but not least, SEO consultants should be able to generate detailed SEO reports. These reports show you how well your website is performing in terms of organic traffic, keyword rankings, and other important metrics. SEO reports can be generated using various tools such as Google Analytics and Moz Pro.
As you can see, there are a variety of skills that SEO consultants should have in order to be successful in 2022. While some of these skills may seem daunting at first, they can be easily learned with the right resources and training. If you're ready to get started on your SEO journey, then contact an SEO consulting company today.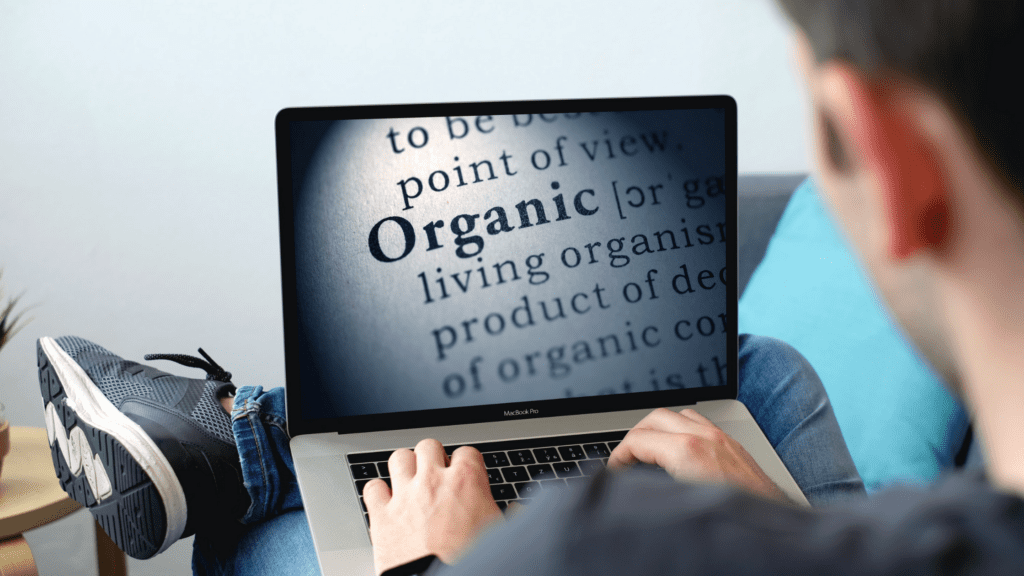 SEO has become a requirement – Hire an SEO Consultant!
SEO is no longer a "nice-to-have" for businesses; it's now required. If you want to stay competitive online and grow your business, you need to invest in SEO services and find the right SEO consultant to boost your website's visibility and traffic. An SEO consulting team has the knowledge and experience necessary to implement the right SEO strategy that will help your website rank higher in search engine results, drawing in more visitors and ultimately improving your bottom line.
SEO consultants can also help you leverage social media platforms to increase brand exposure and awareness. By tracking your website's performance over time, they can provide valuable insights that you can use to optimize your strategy. So if you're looking to take your business to the next level, why not hire an SEO expert today? With their help, you'll be able to reap all of the benefits that come from better online exposure.
Our SEO company can help you get optimized organic traffic
At Blueprinted, not only will we help improve your website's ranking, but our SEO consulting company can also help increase traffic and convert leads into customers. Our SEO strategies are tailored to your industry search rankings – leveraged by more than fifteen years of SEO consulting knowledge and experience acquired.
Ready to take your business to the next level? Contact us today for a free SEO consultation!